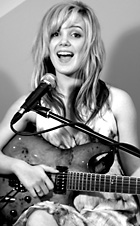 Studio 59 is proud to offer music instruction in many forms. From instrument lessons including electric guitar, acoustic guitar, bass guitar and drums to vocal coaching. The instruction is based on teaching the students to learn ways to better teach themselves when they rehearse no their own time.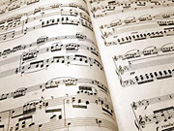 Owner and enthusiastic operator, Marc LaBossiere, is a long-time performer and recording artist with over 30 years experience in the music industry. Throughout his years performing live and recording in various studios, he has become accustomed to a certain musical proficiency, a standard in which he wishes to instil in each and every one of his students. The many techniques that Marc uses are highly effective, minimizing the length of time it will take to see tangible results.

The facility caters to not only the young and eager, but to the one who simply wishes to pursue an unrealized dream - it is wonderful musical environment, lending comfort to both instructor and student. Lessons are usually an hour in length, on a weekly basis. However, schedules may be tailored to suit a students particular needs.


Music Lessons & Vocal Coaching


$30/hour