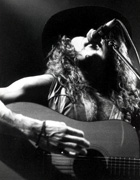 Owner & Operator, Marc LaBossiere, is a long-time performer and recording artist with over 30 years experience in the music industry. Marc always dreamed of owning his own recording studio. Recently, his has been able to realize his dream - Studio 59 was born! He has recorded numerous albums, and performed countless shows enabling him to hone his skills not only as a musican, but in a studio environment as well.

Marc LaBossiere has been a preformer all his life. His song repertoire showcases an ability to create a diverse range of music, from thoughtful, reflective and sometimes intricate material aimed at relating to one's own experience, to straight-ahead and progressive, hard/grunge rock which targets an audience's desire to vibrate and scream with excitement. Marc's enviable style enables him to highlight his greatest assets - a dexterous musical proficiency on the guitar, combined with a powerful, yet imaginative and melodic approach to every vocal arrangement.


The product of a musical family, Marc was playing guitar at the age of six. "It wasn't a question of whether or not I would learn to play an instrument when I was young", he recalls. "It was more like 'what instrument do you want to play?' - I grew up thinking that everyone played a musical instrument of some kind; I chose the guitar". By the time he had learned three chords, LaBossiere was writing and singing his own material.

The band 'LaBossiere' is renown for crowd-pleasing live performances, because of Marc's ability to include & captivate the audience in every show. A definite favorite, 'LaBossiere' thrives in the Canadian Club Circuit, having consistently worked no fewer than 50 weeks per year since February of 1991. The band's success and continuous involvement in this club circuit has allowed Marc to hone his musical style(s), perfect his vocal capabilities & increase vocal stamina, thereby enabling him to better focus his energies towards song writing. Marc has also recorded numerous albums - he is extremely proficient in a studio environment.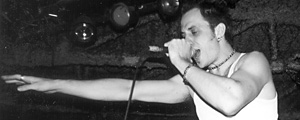 Marc LaBossiere continues to excel, maintaining a very hectic and rigorous live performance schedule. When he's afforded a few moments to himself, he's usually exploring the various facets of the human condition. Ultimately, it is these solitary moments that inspire him to write. Although Marc's passion, and extreme devotion to his music will forever compel him to craft new songs, it is his keen business sense which allows him to maintain control over his own destiny. Marc is proud to have created his own personal path within the music industry. He will continue doing what it is he does so well for many, many years to come because of his integrity, drive, and a persistence rarely seen. Fortunately, he can do so on his own terms and persevere...

Marc LaBossiere intends to spend the majority of his time creating in this wonderful studio setting... Come join him - affordable rates, and flexible hours to suit any client's needs!